Kenya has most of the talented women in Africa. We have seen employ creativity in content creation and most Kenya women are doing great things in the entertainment industry. Ranging from music to comedy Kenyan women are well represented in these.
Radio Hosts
Massawe Japanni
Massawe Japani
She is a gifted Kenyan swahili radio personality. Massawe is an outspoken and drama free radio host and moderator who currently works at Radio Jambo. She hosts the Bustani La Massawe Japanni(MJ) that airs every weekday from 10am to 2pm on Radio Maisha.
Kamene Goro
She is a radip presenter, news anchor and a media personality currently hosting the morning breakfast show on KISS FM alongside Obina. Kamene has a great voice.
Ann Njogu
Ann Njogu
Ann Njogu is a radio presenter who airs everyday starting from 10am to 1pm from Monday to Friday on Radio Maisha, Staarabika with Ann Show. She anchors the staarabika show alng with Babu Wakasika and Gathoni.
Mwende Macharia
Mwende Macharia
Known as a former Gospel musician and now a radio presenter at Radio Maisha. She currently host the most famous show in Kenya known as 'Konnect' featuring DJ Kilemoo. Mwende is known to be bold, sassy and passionate.
Comedy
Mammito Eunice
Eunice Mammito
One of the most amazing and creative social media personality. The Kenyan actress is known to be one of the most funniest female comedians in Kenya. She is among the most followed female comedians in Kenya. Besides her creativity , Mammito also a great taste of fashion.
Vanessa Akinyi
Vanessa Akinyi(Cartoon comedian)
Popularly known as Cartoon, Vanessa is a talented Kenyan comedian who has been using her humor and creativity to make money as she create happy moments in the entertainment industry.
Jemutai
Jemutai
She is a famous Kenyan comedian and a social media influencer and a brand ambassador too. Jemutai has been featured in the famous comedy shown in Kenya known as "The Churchil Show" , hosted by Churchil himself. Churchil show is one of the most famous comedy show in Kenya we features comedians in Kenya.
Diana Daisy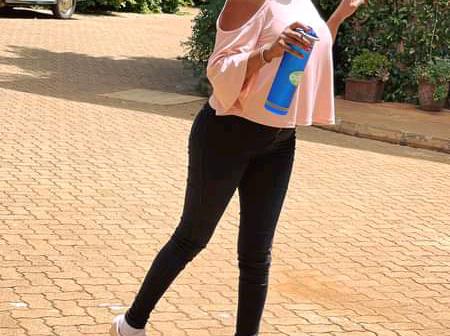 She is a Kenyan content creator , actress and an online comedian. She makes video across major social media platforms ranging from Youtube ,Instagram and TikTok. She is also a stylish with a stunning sense of fashion.