Sim Card swapping is one of the latest tricks scammers and fraudsters have been using in the country to scam people with. Many , people have been fustrated to find out that someone else has been using their phone number to demand money from other people, which ofcourse and is very long.
Safaricom noticed this problem, and without delays they came up with a method to protect customers from the cases of Sim card swapping. Scammers have been registering safaricom numbers on other SIM cards thus intercepting notifications, passwords and banking profiles of their victims. On a call to stop this, Safaricom unveiled an Unstructured Supplementary Service Data(USSD) code that customers can dial and whitelist their mobile phone numbers.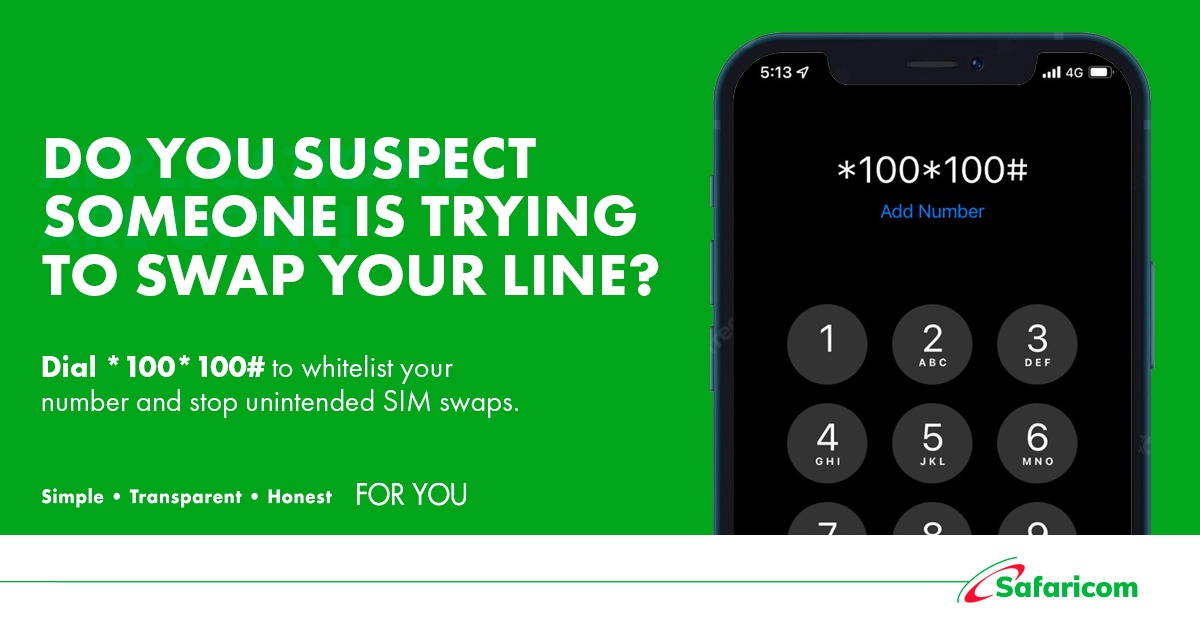 If you want to whitelist your phone numbers you can use the code which is *100*100# . This method ensures that a customers SIM card can only be replaced by visiting the Safaricom shop in person with their national indentification card or by calling the company;s customer care.